Hanning Freyhofer Story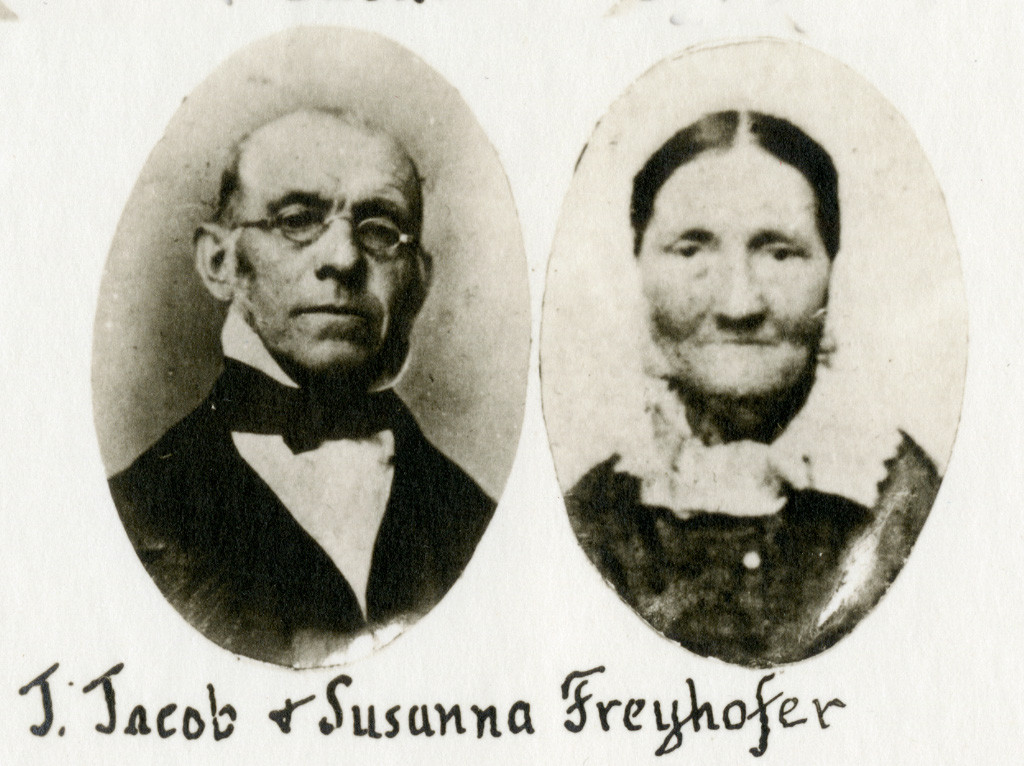 One cannot tell the story of the Hannings without the Freyhofers. With scenes that could be straight out of a movie or an episode of Little House on the Prairie, our ancestors came looking for the American Dream and they found it in Indiana and Kansas, along with a few nightmares. Their stories are filled with indians, locusts, droughts, and buffalo hunts.
The Freyhofers immigrated from Switzerland through New Orleans in 1834 and the Hannings from Germany in 1839 through New York during the beginning of the mass immigration of Europeans to America. Both families initially set up homesteads in Indiana where they met.
The Freyhofers later moved to the Kansas Territory after their Secrest nephews discovered Fancy Creek Valley while on a buffalo hunt. There they became prominent early settlers during the apex of the Indian Wars and mass expulsion of the Native Americans from their lands, which the settlers were snatching up acres by the thousands and moving to in droves. Our ancestors' biographies and accomplishments are documented in several books of the period about the history of Kansas.
The Hannings almost followed them to Kansas, but tragedy struck, keeping them in Indiana.
There are several families chronicled here: John Hanning, Jacob Freyhofer and his sister Regula Freyhofer Secrest, his daughter Susan Freyhofer Hanning plus a little bit of the Shellenbaums, the Hellers, and the Grabhorns. I don't normally write about more than one family at a time, but they are too intertwined.
This is the longest narrative I've written so far, but it's full of lots of photos and maps.
DOWNLOAD the Hanning Story PDF
DOWNLOAD the Freyhofer Story PDF
Related Posts