Author Archives: Diana
Canton, Missouri is where multiple generations and branches of our ancestors were born and lived and are buried. I've visited several times during my life, and it was the Homeplace for several generations. We have so many ancestors, cousins, aunts and uncles who lived here I cannot mention them all for this. DOWNLOAD PDF Webpage links I have already posted numerous articles and chapters about many of the people, so I will summarize here for…
In 1933 my great great grandfather Rev. Weiler, wife Addie Hanning and their last child Pearl moved to Louisville, Kentucky to serve the church at 604 East Market Street.  Cindy Ward sent me this article about the church being turned into a whiskey bar and Bob Dylan art gallery. Pretty sure Rev. Weiler would not approve of his pulpit becoming "the high church of bourbon." It was from this pulpit in 1937 that Rev. Weiler preached…
On February 22, 1871, Jacob Freyhofer, age 64, widower, from Randolph, Kansas, wrote a long letter to his adult children, probably Susan Hanning, back in Santa Claus, Indiana.  Jacob was one of the earliest settlers to Riley County, Kansas along with several of his sons. Read more about the Freyhofers and Hannings here. Jacob is responding belatedly (for which he apologizes profusely) to their "happy and interesting letter" dated Jan. 16. He thanks them for…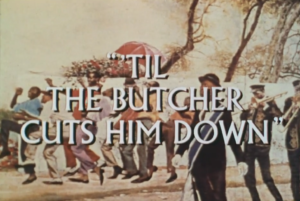 This 1971 film by Philip Spalding was narrated by my great uncle Bill Russell. The film includes him talking about the musicians and himself, shows Preservation Hall, New Orleans, second lines, Ben Jaffee, and even Bill Russell's apartment with his massive collection. A superb study of the history and men who played New Orleans Jazz through the eyes of one of its greatest trumpet players: Punch Miller (died 1971). Kid Punch was renowned in New…
My family site has over 100 articles and posts about multiple branches of my family, research tips, and links. I organize them with categories and menus, but with so much content, it's often difficult to know what's on the site. Did you know you can SEARCH for names, places, and other keywords. For example, if you are related to the Wagners, you can search for your surname and it will return any posts with that…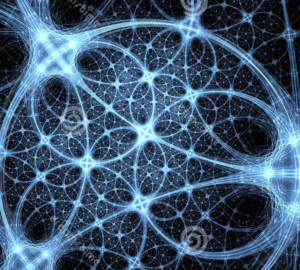 It turns out that my half siblings and a close friend and his mother and my mother are all distant cousins, at least by marriage. It wasn't some deep dark secret the family had kept hidden. I only just stumbled on it. Sometimes I think that instead of a tree, my family works better as a spirograph or vines that twist and tangle onto themselves as they grow in all directions. READ: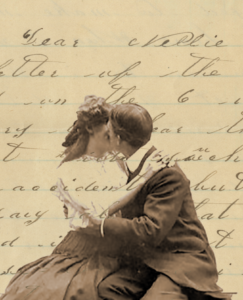 I recently discovered a letter written in 1884 by George Redeforth in Warsaw, Illinois, to his fiancé Nellie Stenson. Although they aren't related to me, my ancestor John Wagner lived there at the same time. In my quest to learn about George and Nellie, I discovered an article about my own ancestors and uncovered George's story on the river. Read:
The Climb from Salt Lick: A Memoir of Appalachia In the mid-1970s, Nancy L. Abrams, a young photojournalist from the Midwest, plunges into life as a small-town journalist in West Virginia. She befriends the hippies on the commune one mountaintop over, rents a cabin in beautiful Salt Lick Valley, and falls in love with a local boy, wrestling to balance the demands of a job and a personal life. She learns how to survive in…
I discovered Do You Remember Quincy, written in 1951 about Quincy, Illinois, where my Wagner side ancestors lived in the 1800s. I didn't find much of use for my research, but it's kind of interesting. Feel free to download. It's public domain.