Rev. Weiler's Louisville church to become whiskey bar and Bob Dylan art gallery
In 1933 my great great grandfather Rev. Weiler, wife Addie Hanning and their last child Pearl moved to Louisville, Kentucky to serve the church at 604 East Market Street.  Cindy Ward sent me this article about the church being turned into a whiskey bar and Bob Dylan art gallery. Pretty sure Rev. Weiler would not approve of his pulpit becoming "the high church of bourbon."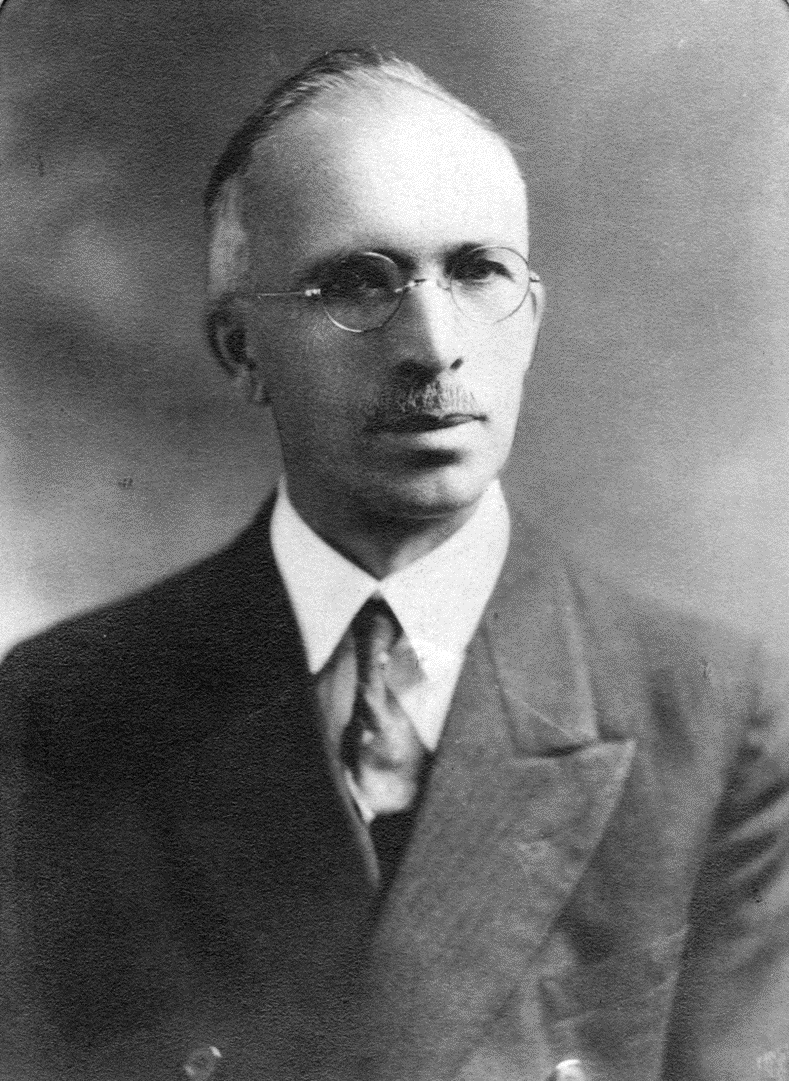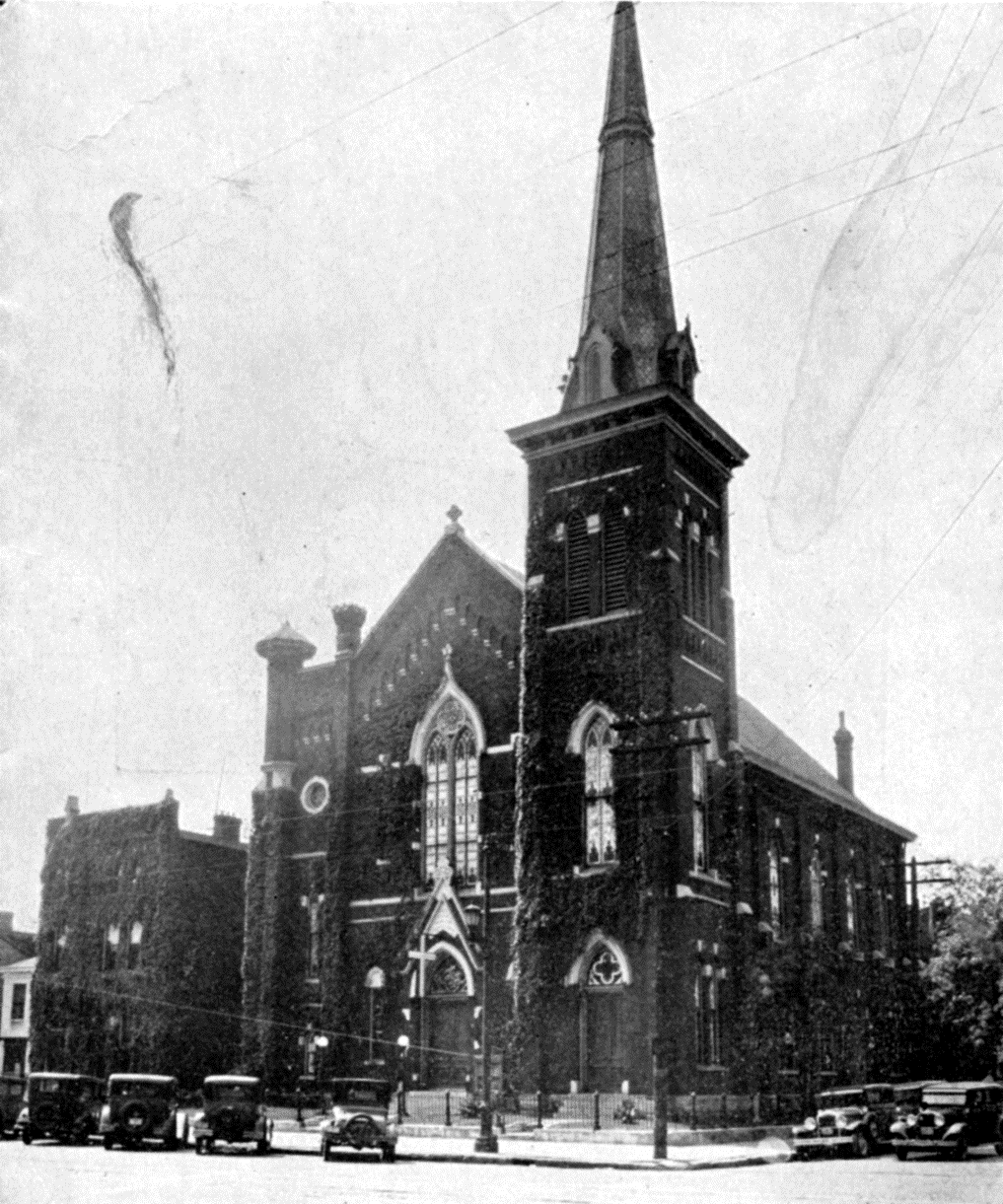 It was from this pulpit in 1937 that Rev. Weiler preached peace in a world spiraling into war again. His messages were met with fear and resistance. Prejudice against him because of his German blood rose again. In a letter to the Bishop he had to defend his patriotism.
"It ought not be necessary for a preacher who has proved himself a good citizen of the U.S. for 50 years and an effective preacher for nearly 40 years to defend his loyalty to his country and his loyalty to Christ. And yet, since human nature is what it is, and even sanctified human nature is not always what it ought to be, there will always be people to whom truth and other people's character is not quite as sacred as their own selfish interests. Some of these folks seem to have taken it upon themselves to prejudice my case. Since I am a Christian pacifist and have been one since 1909 and since I happen to have been born in Germany, you can readily understand how my position will easily give rise to suspicions of my patriotism. As a rule, when the occasion arises, I make it clear that I am against all autocracies, except Christ's, against dictatorships, Hitlerism, etc., that I am fully devoted to Christian democracy as embodied in the democratic institutions of the United States, that I would be one of the first to enlist in the armed forces of my country if that were the Christ‑way of overcoming the enemies of our sacred heritage. I am not primarily an opponent of war. I am primarily a follower of Christ. Christ is my Leader in a much higher sense than Hitler could ever by in the eyes of his most fanatical admirers. Christ comes to me with the full authority of God. Christ's work and way is God's for me. Christ showed me clearly in his own life and death that the way of the cross in love to the limit, yea, without limit, love to the nth degree. I am committed to that way of love. I have not come to this conviction in a hasty way. I struggled along for several years between loyalty to Christ and adherence to the principle of 'Justifiable wars'."
He was undaunted and he continued to use his pulpit to fearlessly stand against the tidal wave of war that he knew only too well.
"While we in America are inclined to look upon the messiahships of Hitler and Mussolini and Stalin as being superimposed, we forget that these men were lifted into power by the mighty wave of messianic expectations. These nations felt themselves sinking into chaos and were looking for a messiah to save them from national disgrace and disintegration. (The Courier-Journal, 13 Dec 1937)"
by Joel Schipper, Mar 21, 2023
A 144-year-old church in Louisville's NuLu district could soon be home to a bourbon tasting room, art museum and live music venue. "The Last Refuge" will be a brand center for music legend Bob Dylan's Heaven's Door Spirits, complete with a whiskey bar and restaurant, two-story art gallery and live music space.
That space is an old church at East Market and Hancock streets built in 1879. At different times, it's been home to The Refuge in Kentucky Church and the Market Street United Methodist Church. Previous plans for the site called for Weyland Ventures to open a cajun restaurant and entertainment complex called Churchkey, but they never materialized.
"The name of the church basketball team was Last Refuge," Bushala said. "So, as a tribute to that, the name of our bar will be The Last Refuge."
Attached to the back of the church is an old gymnasium with a raised walking track, an area that, as part of Phase 1, will be transformed into a whiskey bar and restaurant "with the largest selections of American whiskey anywhere," Heaven's Door said.
"This is really going to be the high church of bourbon," Bushala said.
Phase 2 will be focus on Dylan's other talent: his art.
Heaven's Door's website describes Dylan as a "restless artist," and a handful of his paintings and sculptures are displayed in Heaven's Door locations. So next door to the church — at 610 E. Market St. — the group also purchased the Zephyr Gallery, which it will use to house a 14,000-square-foot art gallery along with administrative office space. The art installation will be similar to Dylan's art displays in London, Shanghai and Miami, and will also feature the works of a rotating group of other artists.
"Bob has a lot to say about what this looks and feels like, what it is called (and) the kind of art that is being displayed," Bushala said. "We are taking a lot of cues from what they have created already."
Plans for the old sanctuary on East Market Street call for a retail store and a vinyl listening room — including a coffee and tea bar — on the first floor and a live music space on the second floor. A courtyard on the east side of the church will also be used for private events and outdoor guest seating.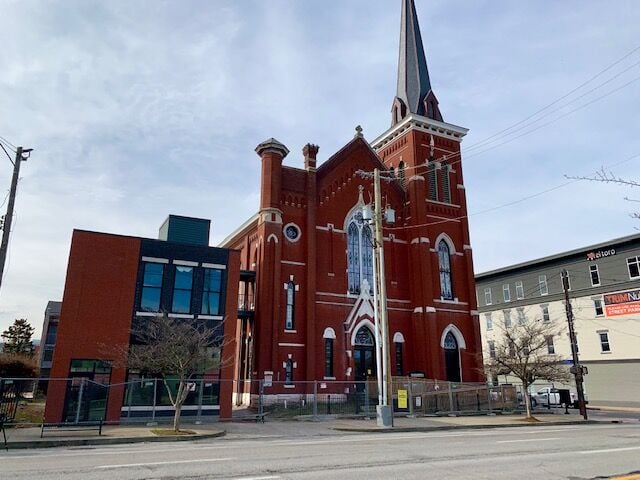 Related Posts