Are we related to Barack Obama?
The short answer is: sort of.
President Barack Obama's maternal  GGGG grandfather Thomas L. Clark settled in Canton, Missouri around 1835. All of Thomas' 11 children were born there and they lived there at the same time our extended family (Vesper, Eckert, Hetzler, Wagner, Giegerich). Obama's ggg grandfather Christopher Columbus Clark is buried in the same cemetery (Forest Grove) in Canton as our ancestors.
By searching through the Canton newspaper, I found multiple connections that support my theory that the Clarks knew and married into our extended family in Canton. Not a surprise – Canton is a small town, and both families were prominent, active citizens.
Christopher Columbus Clark, who went by C.C., opened a grocery store for a few years downtown on Clark Street in 1897. My direct Giegerich ancestors also ran a very popular and well known grocery store downtown for over 50 years, so there is no doubt the men knew each other. Their ads were sometimes on the same page in the paper. C.C. was also listed on the same committees or events with some of our ancestors, such as the Canton Commercial Club with Charles Eckert.
---
Barack Obama's 4th great uncle Thomas A. Clark's wife Bertha Kuhn was the sister of Grace Kuhn who married David T. Hetzler. Thomas A. was Christopher Columbus Clark's brother. David Hetzler was my 2nd cousin 3x removed, descended from our Hetzler ancestors. Mrs. D.T. Hetzler and sister, Mrs. Thomas Clark, were shopping in Canton Friday. (Canton News, Feb. 14, 1913). There were quite a few Hetzlers in our family.
Mr. and Mrs. Thomas Clark and Miss Katherine Zosel called on Mr. and Mrs. John Reiter and son Sunday evening. (Canton Press-News, Jan 23, 1930).  Katherine Zosel can be traced back to Old Bill Wagner's sister Caroline through blood and marriage (Old Bill Wagner's sister Mary married a Hetzler, and their daughter married a Zosel).
William C. Wagner (my gg grandfather) and his cousin Annie Hetzler (Mary's daughter):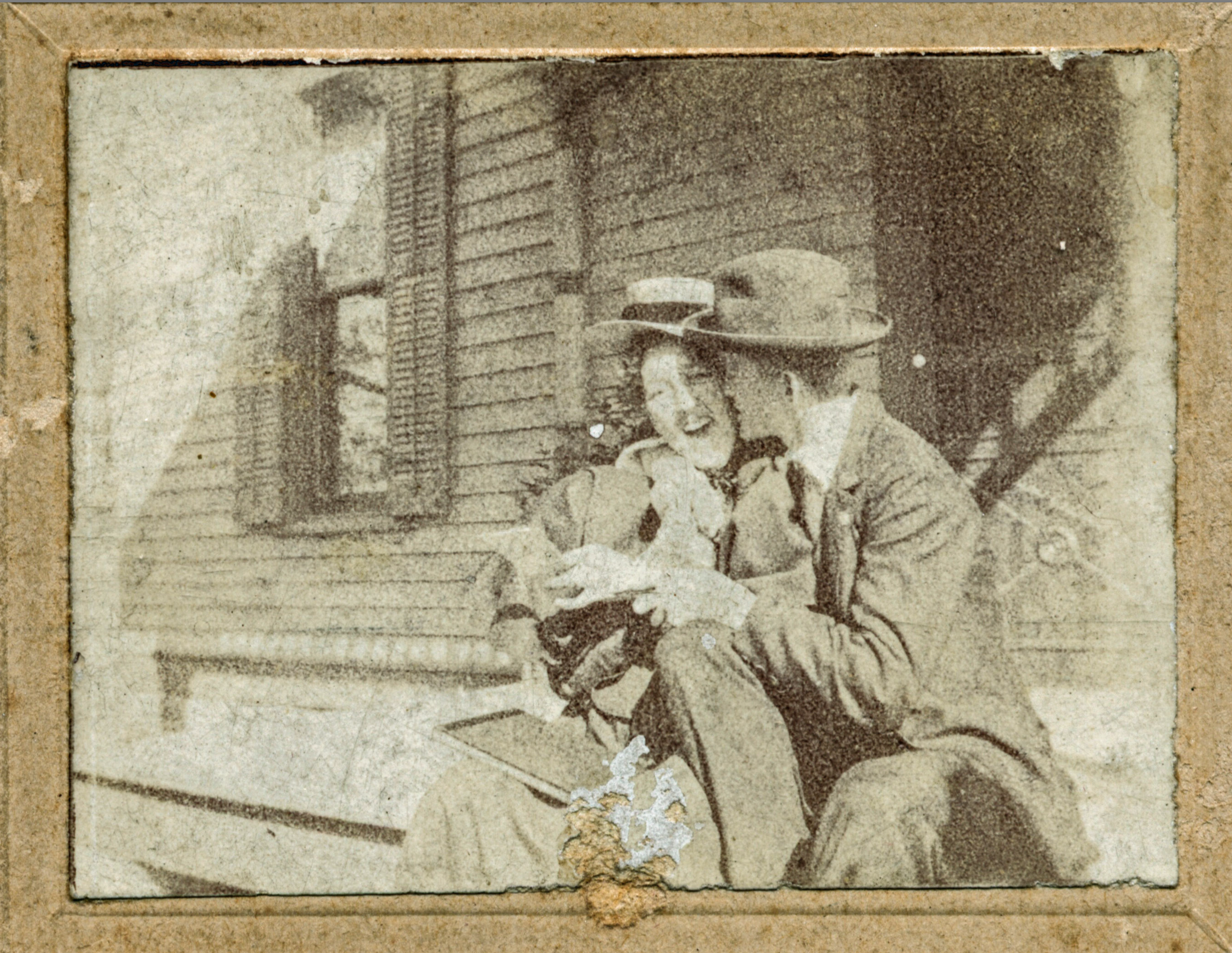 William C. and his father William Sr. were well known builders in Canton, and built hundreds of houses, including George Hetzler's:
---
William Zenge was a pall bearer at Barack Obama's 4th great uncle Thomas funeral. The Zenges are connected to us by marriage via the Eckerts and Vespers. William C. Wagner built Andrew Zenge's house in Canton:
---
Thomas A.'s daughters Helen and Clifton attended school with my grandfather Homer Wagner and great uncles. They were Obama's 1st cousins 4x removed.
Homer is upper left (the little boy with light shirt and long tie).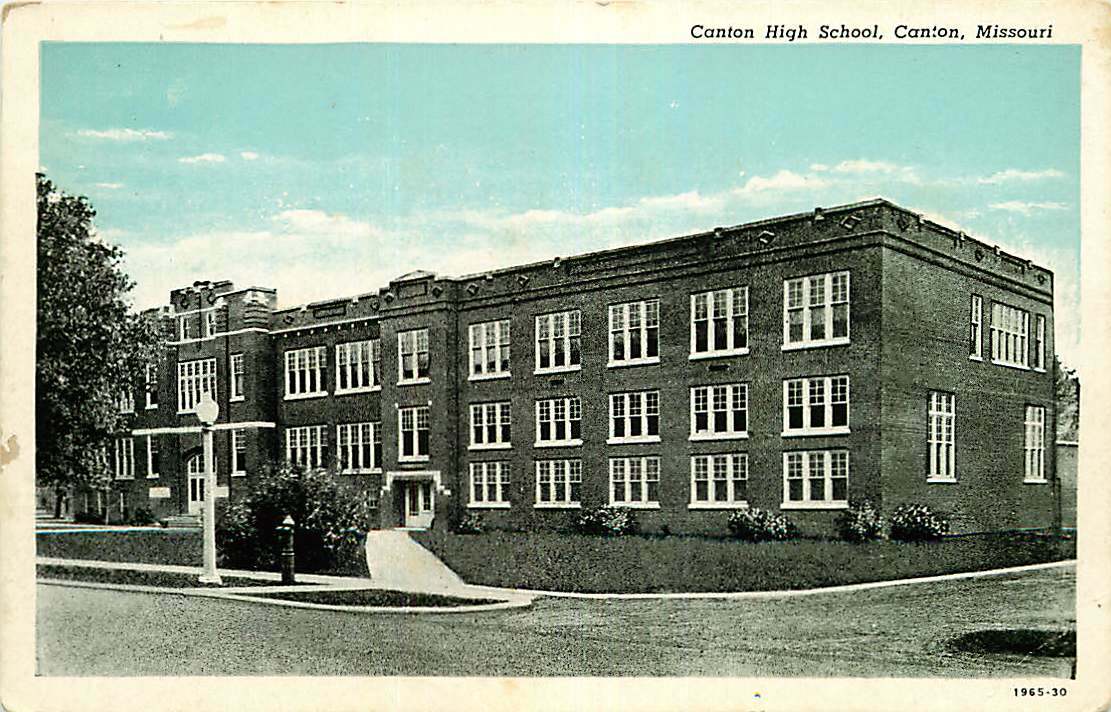 My grandfather Homer Wagner and his brother Russell were in the high school orchestra with Thomas A.'s daughter Clifton. 
Clifton (front row, 2nd from left). Russell (2nd row, 3rd from L). Homer (far right, back row). Logan Zahn (2nd row, far right) – Clifton would later marry Logan, whose uncle Jacob Zahn was neighbors with and married Mary Vesper in 1880. Clifton went on to attend Culver-Stockton College in Canton at the same time as Homer and his brother Russell.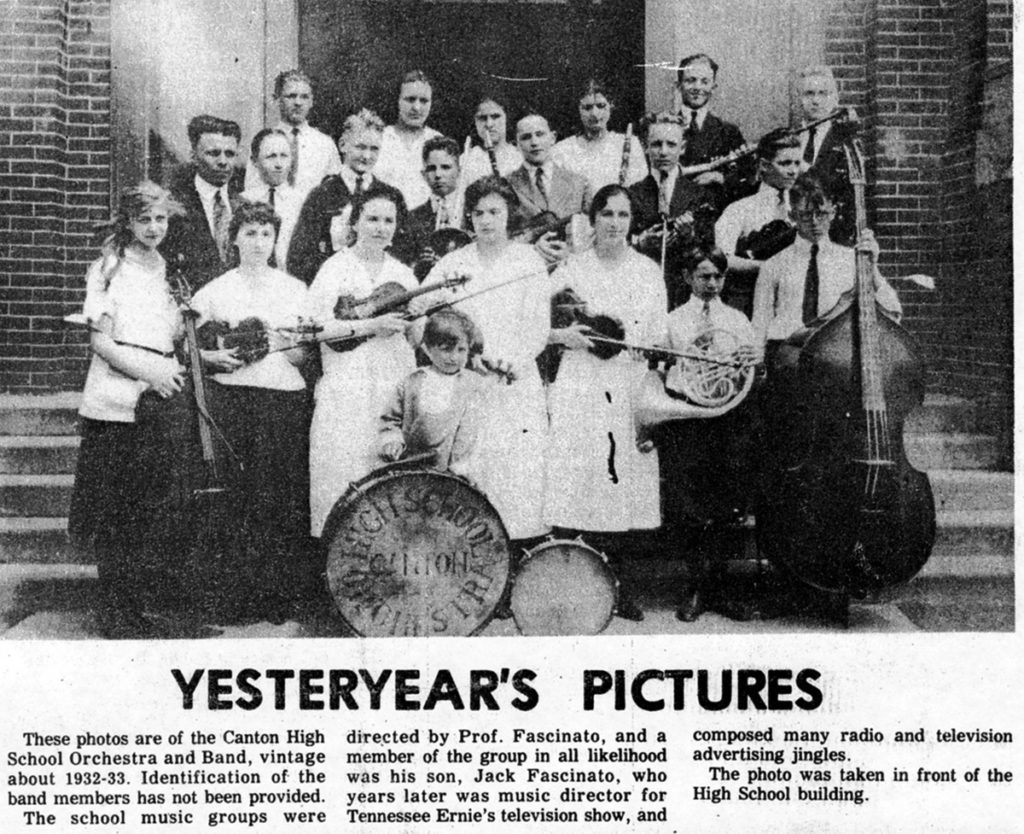 Homer played organ for the opening procession at Thomas A.'s other daughter Helen's high school graduation commencement exercises in Canton. Homer was 16 and would graduate the next year, in the same class as Helen Zenge.
---
I'm sure if I keep digging, I'll find many more connections between the families.
So it is safe to say we are distantly related by marriage to Barack Obama and that the families knew each other in Canton.
Related Posts