Are we related to John Philip Sousa?
Yes! We ARE related to the famous American conductor and composer John Philip Sousa (1854-1932). Sousa is best known for composing the marches "The Stars and Stripes Forever" (National March of the USA) and "Semper Fidelis" (official march of the United States Marine Corps).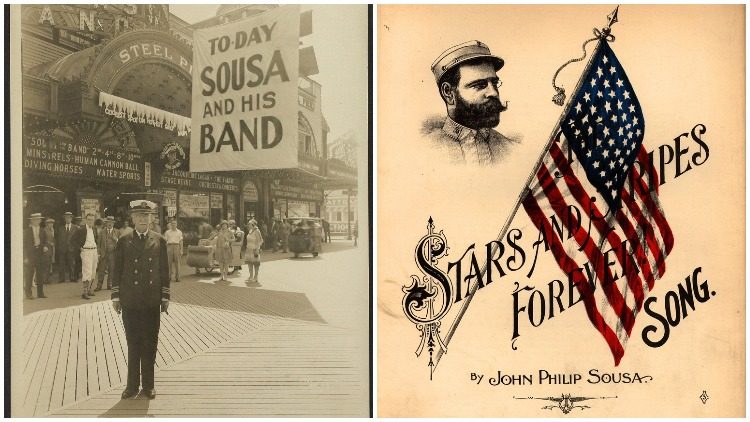 John Philip Sousa was born in Washington, D.C., the third of ten children of João António de Sousa (John Anthony Sousa) who was born in Spain, though of Portuguese ancestry, and his wife Maria Elisabeth Trinkaus, a German immigrant who was distantly related to the Eckerts of our Wagner tree.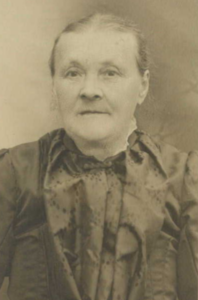 So John Philip Sousa was the 4th cousin of our Lilly Giegerich who married William C. Wagner. Our common ancestors are Johann Philip Adam and Christina Margretha Dingeldein on our Eckert branch.
It is unlikely that our family knew we were related to Sousa, although our Eckerts may have known John Sousa's mother, Elizabeth Trinkhaus, back in Germany, or her family since they lived in neighboring towns.
Elizabeth Trinkhaus was born in Frankisch-Crumbach and settled in Washington, D.C. after she immigrated in 1848. Our Eckerts lived less than 2 kilometers away in Niederkainsbach and came to the U.S. 3 years earlier in 1845 but settled in Pittsburgh and Canton, Missouri, although I don't think the two families were in contact in the U.S.
Besides the Adam/Dinkeldein common ancestors, Elizabeth's mother was a Schaefer, which connects the two families again several generations further back with another common ancestor. And her grandmother was a Groh, which may also lead to another distant common ancestor. In fact, over 300 people in our tree, including Giegerich ancestors/cousins, were born or lived in Frankisch-Crumbach, so there is no doubt that our families knew each other for generations in the Old World. For example, Lilly Giegerich's 2nd great uncle Martin Giegerich was a blacksmith in Frankisch-Crumbach in the 1800s.
Related Posts