Thorntons and Their Kin Folk by Maudie Hodge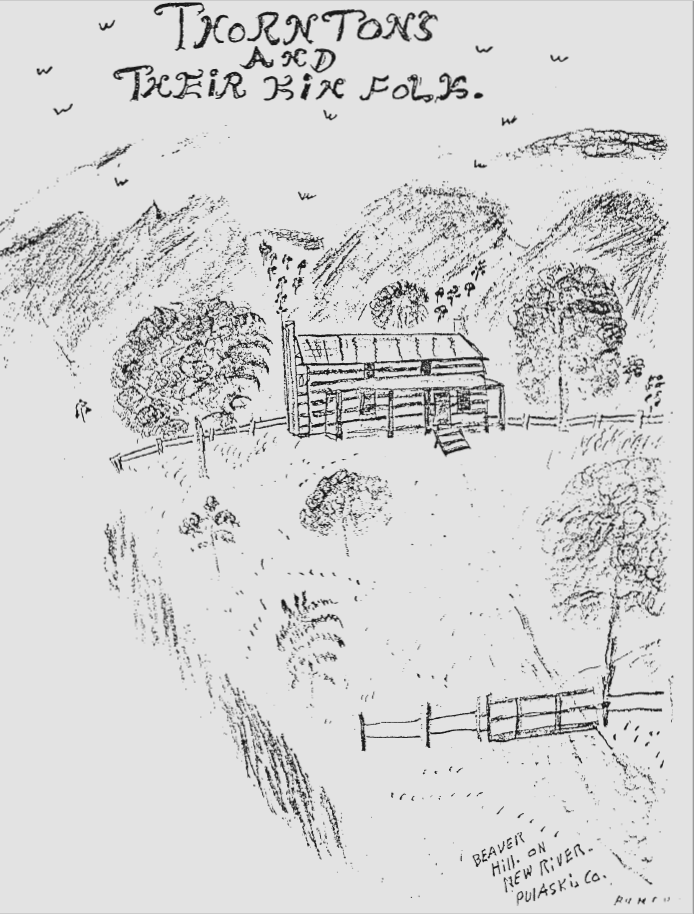 This is a scan of a copy of a copy of Maudie Hodge's "Thornton Book" that she compiled in 1983. Copies were distributed to numerous Thorntons. I learned of it and finally was able to scan Mark Francis' copy. I hope to someday find more of the original photos since the photocopy quality is poor. I was also warned that not all of the info is 100% correct, which is not unusual for a large compilation like this. I will integrate all the info into my ancestry tree.
IF YOU HAVE ANY OF THE ORIGINAL PHOTOS INCLUDED IN THIS BOOK, PLEASE CONSIDER SENDING ME GOOD SCANS.
The PDF is 294 pages. It is text searchable, although I can't promise all text converted properly because of the layout and quality.
DOWNLOAD scan of "Thorntons and their Kin Folks by Maudie Hodge" PDF
CORRECTIONS AND ADDITIONS WELCOME!!!
Related Posts