Tapes for Grandpa
In 1972 my grandfather, Homer Henry Wagner, was in the hospital after a heart attack. I wasn't allowed to visit him because I was only 8. So I recorded two reel to reel tapes for him to listen to.  I sang songs, told jokes, played cello, and recited poetry.
My mom, Lois, helped me and sang along with me on some of them.
Lois Thornton, father Homer Wagner, daughter Diana. Houston, PA, 1967.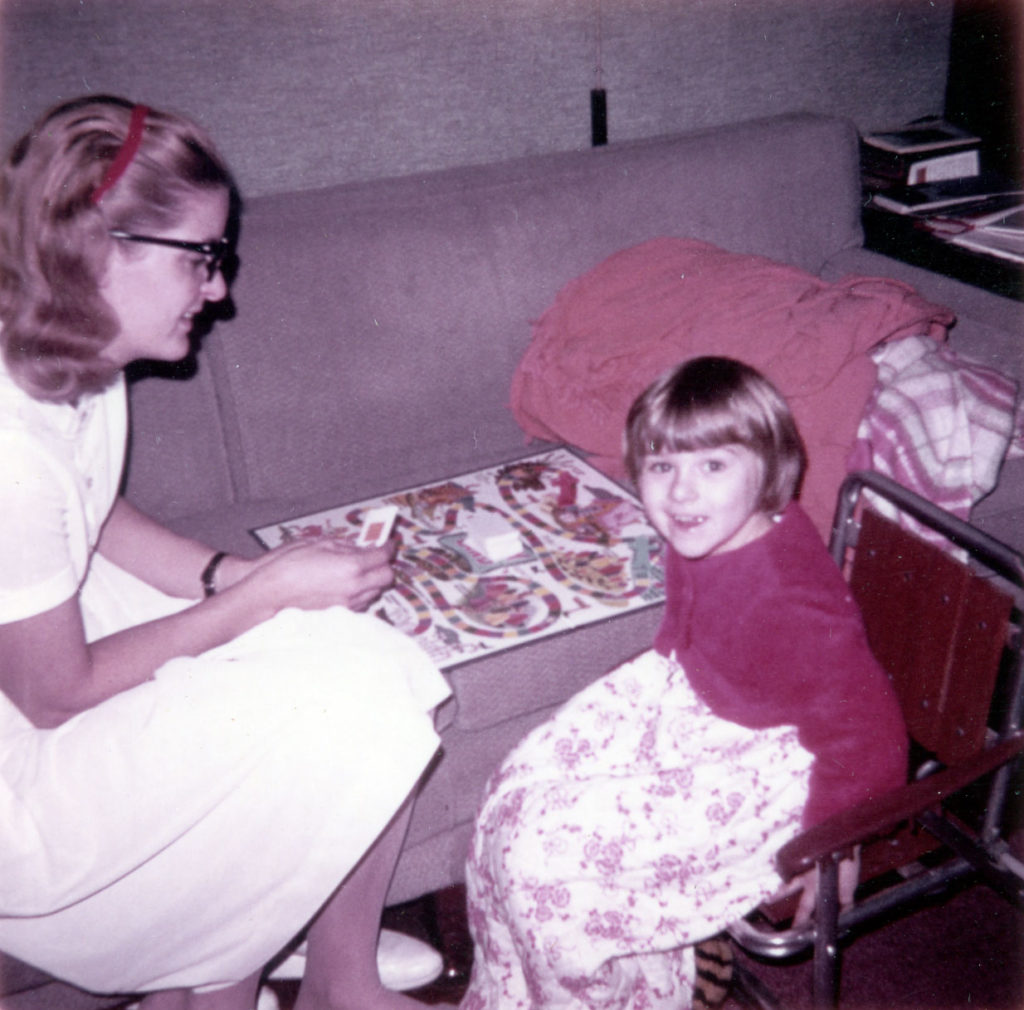 Diana and mother Lois Thornton at grandparent's house, West Pike Street, Houston, PA playing Candyland. Christmas day 1967
I was my grandparents' first grandchild, and would be their only granddaughter. My grandfather doted on me, and he was a special person to me and my mom. He died in 1976.
Homer Henry Wagner with granddaughter Diana Vida Thornton at Cheat Lake. 1964
I don't remember making these, but listening to myself 50 years later was emotional.
Related Posts