John Wagner and the Texas Widow
My 2x great uncle John Wagner served alongside his two brothers, Henry and my 2x great grandfather William Wagner, in the Civil War. After the war he moved to Texas, and all I knew was that he had "married a Texas widow." I finally found his obituary, and it lead me on an amazing saga that could have been a movie.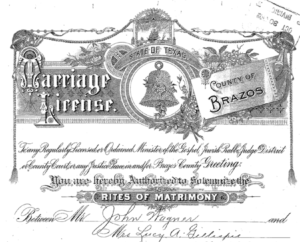 I'm still researching a few things, but I wanted to get this posted.
Download John Wagner and the Texas Widow PDF
Related Posts