Christmas Past
PLEASE EMAIL ME YOUR MEMORIES AND PHOTOS OF CHRISTMAS WHEN YOU WERE A KID OR OLD PICS FROM YOUR PARENTS/GRANDPARENTS FOR THE ONLINE COLLECTION.
My Wagner family sure knew how to do Christmas. There was always a tree, lots of presents, and usually a model train set at my grandparents house. Living up north in Pittsburgh, there was usually snow. I was lucky to have my grandparents (Homer Wagner and Louise Weiler) nearby to spoil me and my mom always made sure I got lots of toys. Cousins and uncles and aunts would come to town and we'd have a huge dinner with turkey left overs for days.
Here I (Diana Thornton) am at about age 5: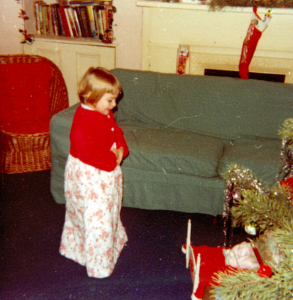 Christmas in the the Homer and Louise Wagner household, ca 1937. [Hey Keith and Jennifer – that is David's organ my mom sent you]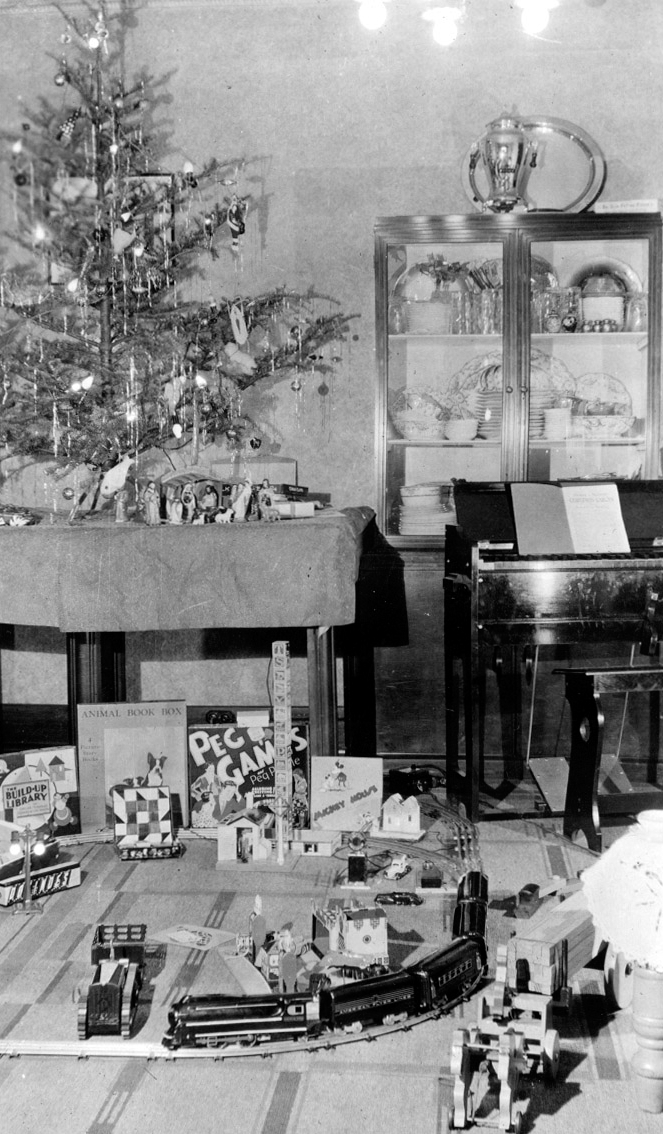 This postcard from Germany was sent to Antonia Eckert back in 1925 from the postcard collection. The Eckert sisters (Pittsburgh) kept in touch with the German relatives including from the Eckert/Giegerich hometown of Nieder-Kainsbach. (I'll post more postcards later.)
This pic was in my grandfather Homer Wagner's negatives and surely a contender for a Charlie Brown Christmas tree. I think it was early 1930s when he was still in college.
Merry Christmas everyone!
Related Posts