[CD] Lonesome as the Land: The Civil War through the diaries of boy soldiers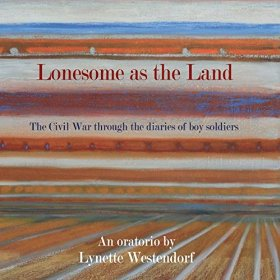 I recently discovered an album of music by Lynette Westendorf of her compositions based on the letters and diaries of civil war soldiers. I included several of the quotes from the album in my narratives to illustrate the experience our ancestors were going through.
Please support Lynette by ordering her CD. It's very interesting.
You can purchase it on Amazon HERE.
Related Posts