North Side Convergence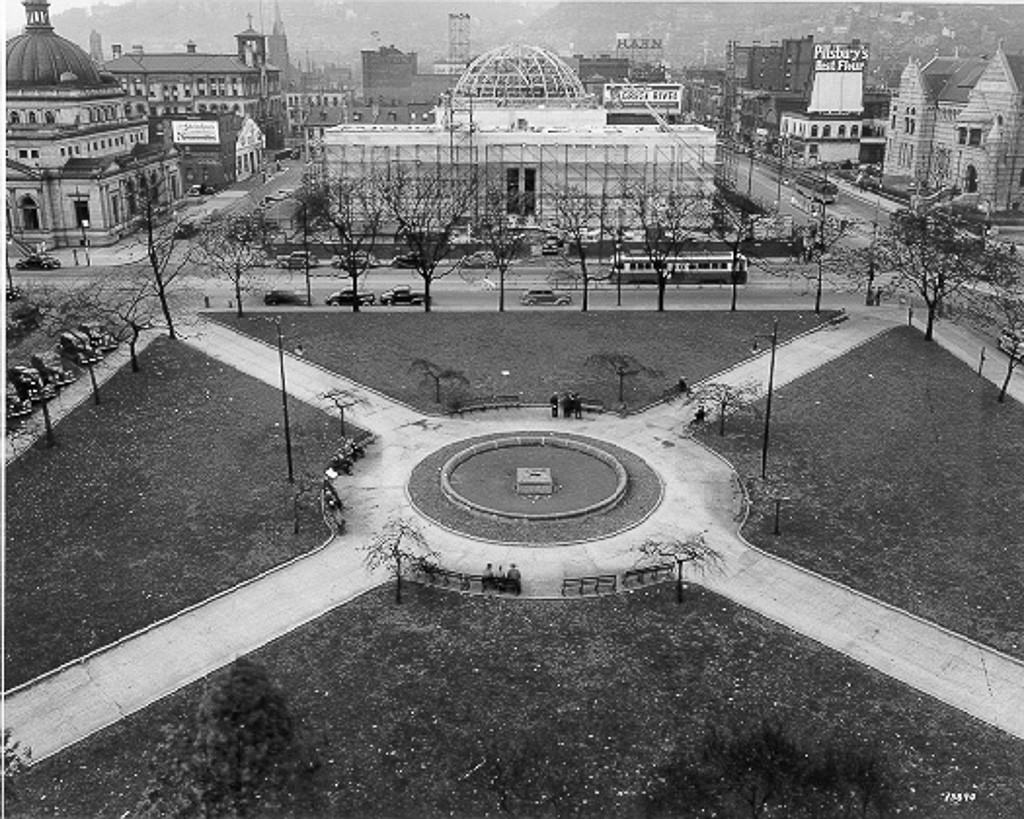 I discovered that multiple branches of my tree lived in North Side, Pittsburgh, Pennsylvania where I was born at exactly the same time. They probably were riding on the same trolleys and shopping at the same stores.
Earnest Thornton and Helen Strawser, my paternal grandparents, moved to North Side Pittsburgh around 1929 to find work.
William Weiler and his daughter Louise Weiler (my maternal grandmother), moved to North Side Pittsburgh in 1927 to pastor a church on Ohio Street.
Homer Wagner (my maternal grandfather) moved to Pittsburgh to go to college in 1930.
Homer Wagner's grandmother Nora Eckert was born in North Side (then called Allegheny City), but moved to Canton, Missouri, as a young woman to marry her husband. Homer was born in Canton.
The Eckert cousins still living in Pittsburgh lived on East Street, very near where the Weilers moved to. The Eckerts were butchers who had a thriving business in the growing city.
Homer met Louise Weiler.
Earnest's son Paul met Homer and Louise's daughter Lois.
I was later born in Pittsburgh on the North Side – my parents Paul and Lois were living on a houseboat on the Allegheny River at the time.
Related Posts